Pets supplement packaging has two types now, one is plastic syringe, another is like toothpaste hose. The use of a nutrient paste packaged in a syringe can greatly reduce the residue of the nutrient paste compared to the plastic hose, and avoid the waste of the nutrient cream. 30cc oral syringe for pets feeding is popular in packaging.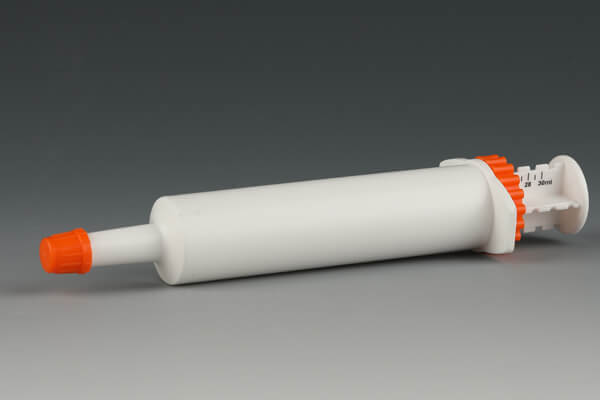 30cc oral syringe with dosing plunger
Plastic syringe factory can choose a dial a dose or posi dose plunger for measured multi-dose use. Animal health manufacturer can filling their medicine through machine from tip or bottom of the tube.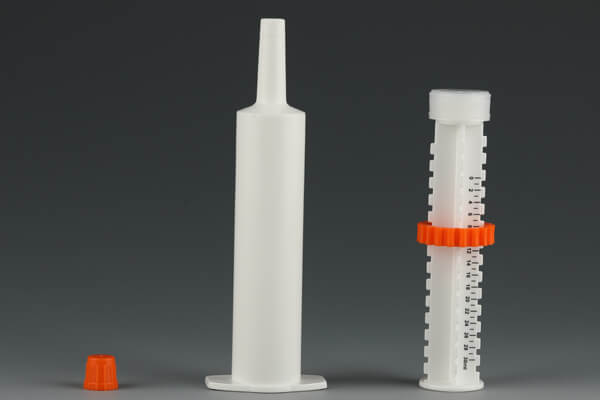 The way for customers to use the syringe to feed pets.
First, set off the cap of the tube.
Second, turn the ring at the measured volume.
Third, push the plunger and then put on the cap.