VC effervescent tablet is a new type of tablet, which can be disintegrated when placed in water, producing a large amount of carbon dioxide gas, which is very popular among young people. As a special dosage form, its packaging is also different from ordinary tablet bottles. There is a coil spring on the lid of the effervescent tablet packaging. What is the function of this spring and which material is used?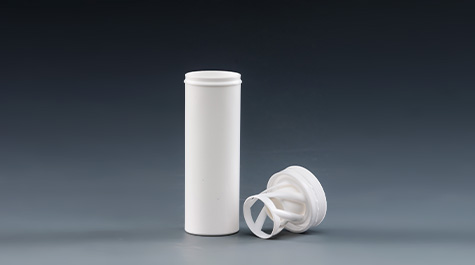 The spiral spring on the packaging of the effervescent tablet is a major design highlight of the entire packaging, and it is an integral structure with the lid. The main function of compacting the tablet is to prevent the VC effervescent tablet from breaking due to the impact of various external forces during transportation. In terms of material, the coil spring is made of low-density polyethylene (LDPE), which is the lightest type of polyethylene resin, and it is milky white, odorless, odorless, non-toxic, and waxy particles with a matte surface. It has good flexibility, extensibility, electrical insulation, transparency, easy processing and certain air permeability. It has good chemical stability, alkali resistance and general organic solvent resistance.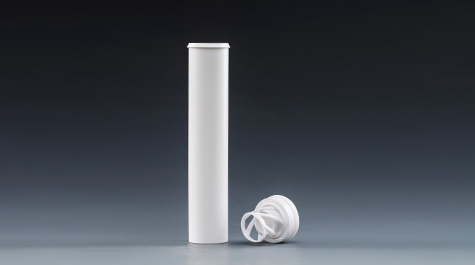 144mm eff tablet tube supplier
The main reason for using LDPE is that compared with raw materials such as polyethylene (PE) and polypropylene (PP), LDPE has better flexibility. The soft spring can compress the medicine without crushing the tablets due to its hard texture. This advantage also makes it the main raw material for the production of eye drop bottles and other drop drugs.
Appropriate raw materials are the prerequisite to ensure the functionality of the effervescent tablet packaging. The spring of LDPE raw material, the bottle body and cap of polypropylene raw material, several raw materials together form a complete package, so that the effervescent tablet is in a good storage environment.