As a special package, the plastic syringe is not a medical device, but a drug packaging system. The plastic syringe has both the packaging drug and the syringe.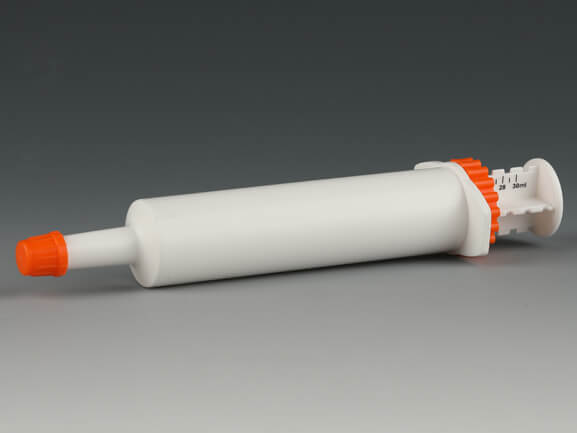 High-quality veterinary syringes can be cleaned and sterilized, and can be directly filled in the pharmaceutical industry. Plastic syringes have good compatibility and stability. Now syringes are mainly filled with some quality cow mastitis drugs. A trend in the future of pre-filled syringes is to package and store higher value drugs such as biological agents.
The use of plastic syringes can effectively reduce the input cost of the enterprise and eliminate the production costs of washing bottles.
Secondly, cattle syringes are safe and reliable, which can effectively reduce cross-infection and secondary infection. The third pre-filled syringe can print the scale on the push rod to ensure the accuracy of the dosage.