The plastic veterinary syringe is usually composed of a sleeve, a push rod, a piston, a positioning ring and a protective cap. This product can be used as a drug packaging and a syringe, which not only saves the cost of pharmaceutical manufacturers, but also improves the efficiency of use.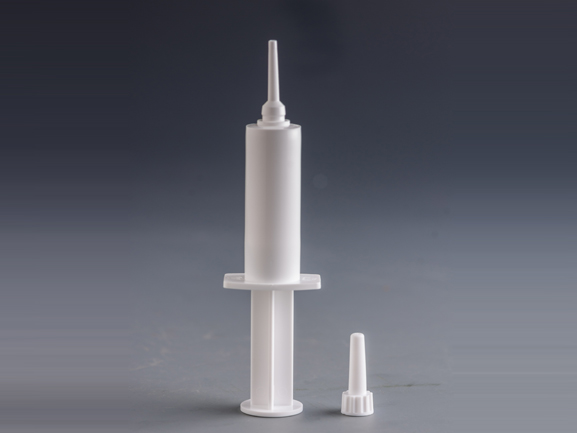 Pre-filling is mainly divided into two types of cone head type and spiral head type: cone head type consists of tube sleeve, cone head cap, piston and push rod; spiral head type consists of glass needle tube, screw head cap, screw head, piston and Putter composition.
Plastic syringe filling process:
A semi-automatic filling machine is used to fill a fixed amount of medicine in a needle tube (with a cap), and the piston is pressed or screwed in to seal the medicine liquid, and then a push rod is added for packaging.
Another way is tube with cap and then filling from the bottom of the tube.