Ivermectin is an oral anti-infective medicine that is integral to neglected tropical disease programmes. It is safe and effective for the treatment and control of lymphatic filariasis, scabies, and onchocerciasis, sometimes as part of a mass drug administration, as recognised in the WHO road map for neglected tropical diseases 2021–30.
The WHO essential medicines list provides recommendations for minimum medicine needs for a basic health-care system, which includes ivermectin as an anthelmintic, antifilarial, and antiectoparasitic treatment. There has been a groundswell of opinion across several countries that ivermectin might be useful in reducing the symptoms of and mortality due to COVID-19, with many citing meta-analyses that infer positive effects; however, these conclusions appear to be unreliable. On March 31, 2021, WHO advised that ivermectin should only be used within clinical trials and not as part of routine clinical practice.
This advice was followed by the manufacturer, Merck, that stated on Feb 4, 2021, that there is ''no meaningful evidence for clinical activity or clinical efficacy in patients with COVID-19 disease".
Despite this, ivermectin is being routinely used in some Latin American settings amid recommendations from some governments and health professionals.
In July, 2021, a number of scientists reviewed and reported detailed clinical trial data for use of ivermectin for COVID-19.
Their commentaries, which were not peer-reviewed, highlighted extensive inconsistencies within the trial data. They also found that the ivermectin trials with inconsistent data were pivotal to the positive conclusions in peer-reviewed meta-analyses. A July, 2021, Cochrane Review assessed the evidence base for ivermectin use in prevention of COVID-19, and treatment of individuals in inpatient and outpatient settings.
Their conclusion was one of uncertainty, highlighting that the included studies were small, with few considered to be of high quality.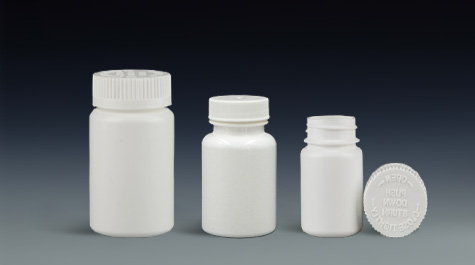 As the global health community works to control the COVID-19 pandemic, is the future use and reputation of ivermectin at risk? Papua New Guinea and Togo are among countries that implemented mass drug administration using ivermectin during the last quarter of 2021. Amid the COVID-19 controversies, this drug might be viewed with distrust by communities, and with available supplies being diverted elsewhere for use against COVID-19, neglected tropical disease programmes might be compromised. Few of the voices currently advocating for use of ivermectin as a COVID-19 response are likely to be long-term advocates for its use in addressing the burden of scabies or filariasis.
Sustained campaigns of misinformation can affect trust and affect public health and population behaviour. As reported in preprint data, the inconsistent political and regulatory handling of the Oxford AstraZeneca COVID-19 vaccine, ChdAdOx1 nCoV-19, in Europe and North America has been a contributor to vaccine hesitancy in Ghana,
and anecdotally, similar situations have been observed in Ethiopia and Papua New Guinea (Yirgu R, Middleton J, Pomat W, unpublished data). Ivermectin itself has been the subject of a widely reproduced but unsubstantiated link to mortality in older people in care homes that still deters clinical use in some settings (including the UK).
Sustained misinformation can lead to diversion of limited health-care and government resources to addressing rumours rather than making genuine public heath progress. Proactive health promotion and education is needed right now to ensure that locally trusted actors and communicators (including, but not limited to, health-care workers) are aware of the uncertainty around the ivermectin evidence base for managing COVID-19, and that it remains a vital medicine for managing neglected tropical disease. Where advocacy emerged from official or high-level sources during the COVID-19 pandemic, we have concerns that the likelihood of mistrust within communities will increase. International and national global health policy stakeholders must be made aware that this mistrust could be an issue that needs addressing in both the short-term and medium-term future.
To meet the ambitious 2030 targets of the WHO neglected tropical disease roadmap,reducing stigma around neglected tropical diseases and prevalence of misinformation will be important. In lower-income settings, organisations have spent years building trust between health services and their populations to ensure high acceptance and uptake of population health campaigns. If that trust is eroded because of negative local perceptions around the use of ivermectin, then achievement of national and global neglected tropical disease targets might be hindered, and ultimately vulnerable populations would suffer.
JAC and JM's institution receives financial support from National Institutes for Health Research Global Health Unit for Neglected Tropical Diseases. All other authors declare no competing interests. All authors contributed equally.
Source from THE LANCET