The infrared spectrum analysis process of medicinal plastic bottles is mainly the sample preparation technology of samples, that is, the proper sample preparation method is the key to obtain high-quality infrared spectrum. The Omega sampler is an abbreviated form of ATR (Attenuated Total Reflection), that is, the infrared spectrum measured by the fixed angle (45°) internal reflection device is exactly the same as the position and shape of the transmission spectrum. However, there is no interference fringe, and the characteristic bands are clear. It is especially useful for refractory polymers and medicinal plastic bottles composed of composite films. The Omega sampler is suitable for the infrared spectroscopy of various medicinal plastic bottles. The operation is very convenient, fast and accurate. It is the first choice for qualitative identification of medicinal plastic bottles.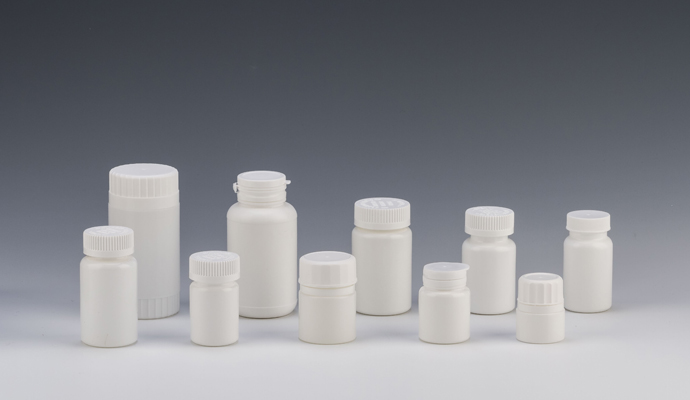 plastic pill bottles
For the infrared spectrometric determination of polyethylene (PE) and polypropylene (PP) medicinal plastic bottles, the method of solvent and dissolution can be referred to the foreign pharmacopoeia method. This method does not require any accessories, is easy to operate, and can also achieve the purpose of identification. But for PET medicinal plastic bottles. Sometimes it is difficult to get reliable results.
plastic tablets desiccant bottle
Hot pressing film forming is one of the methods for infrared identification of medicinal plastic bottles. It needs to be equipped with mechanical equipment. The film thickness should be appropriate. The optimum film thickness is 0.05~0.01mm. Otherwise, the ideal infrared spectrum is not obtained.
Finally, it is recommended to establish a standard map or the wave number of the standard band for commonly used medicinal packaging materials, so that the quality standard is scientific and standardized.