Veterinary multi dose syringe most is made of plastic, plastic syringe as a type packaging for animal helath, now it make many things become easy for users. Let's talk more about the feature of plastic veterinary multi dose syringe.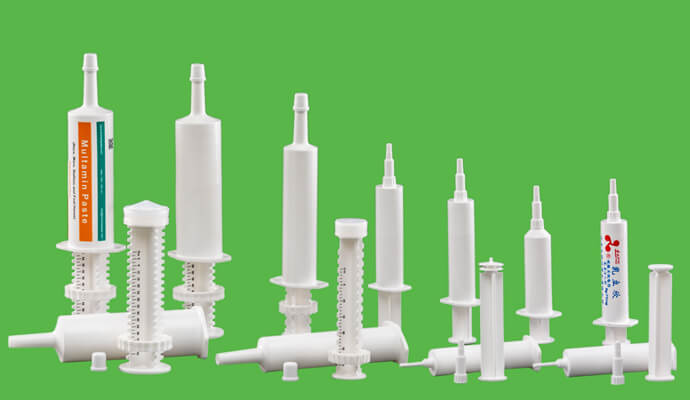 Plastic syringe used for oral delivery.
Five-piece syringe including barrel, plunger, dial, seal and cap.
Graduations on the plunger.
Syringes available in Broad Tip and Long Nose.