Feeding syringe for animals is more suitable for people use, Xinfuda have big syringes like 60ml with dial a dose plunger for horse supplement, small syringes with dial a dose plunger for pets like dogs and cars.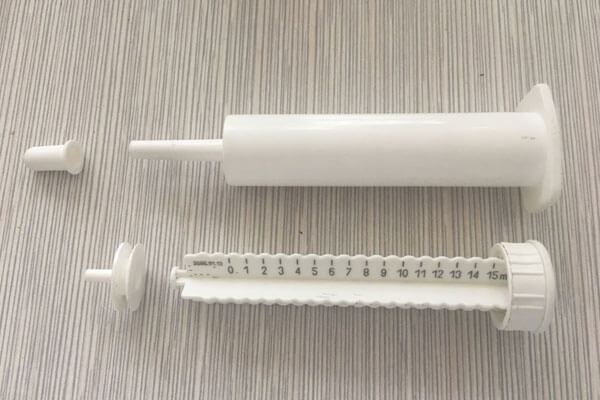 15cc dial a dose syringe
Many supplesment is a highly palatable paste which is available in 15ml, 30ml and 60ml syringes with easy to read graduations, making the product easy to administer.To administer the correct amount of the product use the handy wheel on the syringe plunger. Rotate the wheel until it is to the right of the number representing the desired quantity to be administered.
We recommend using 15ml and 30ml plastic syringes for small to medium pets and the 60ml syringe for larger pets.